Career Discovery Forum in the Philippines 2022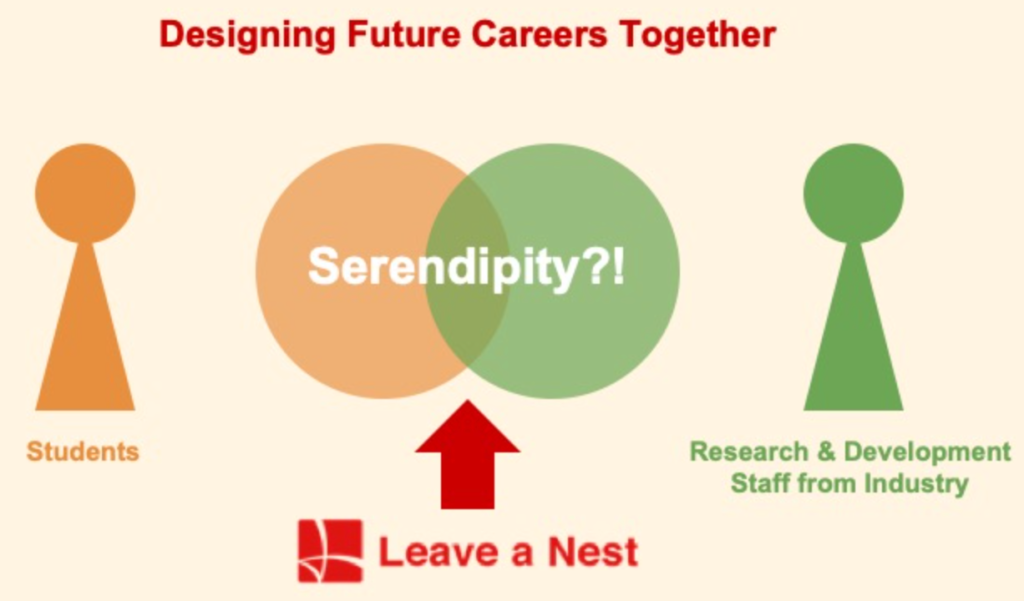 | | |
| --- | --- |
| Theme | Adaptations for the Continued Innovations of S&T Careers in the Philippines |
| Date | March 19, 2022 |
| Time | 1:00 pm ~ 5:00 pm (GMT +8) |
Background
The Career Discovery Forum is a unique platform where university graduates, students, researchers, startups, corporations, and government agencies meet to discuss current career developments and future career opportunities. It was introduced by Leave a Nest, Co., Ltd., in Japan way back in 2016 and has been held every year since then. What makes CDF a unique event is the interaction and connection that happens between the participants and the audience which potentially brings new ideas and changes as the various perspectives of the different generations clash. This platform creates valuable opportunities for both graduates and corporations in bringing new insights and innovations to future careers.
About CDF Philippines 2022
With the establishment of Leave a Nest Philippines in 2021, this year, we will hold the first ever CDF in the country. The theme for this year's forum is "Adaptations for the continued innovations of S&T careers in the Philippines" which revolves around the changes that occurred for the continued development of companies and industries these past two years. A lot has changed in the work environment and work process of various industries and corporations in order to adapt to the situation the world is facing. As some businesses closed their doors, a whole lot of businesses also sprouted as they took this opportunity to start something new. Let us delve deeper into the choices and decisions made by different sectors of society and use CDF as a unique platform to further create new career opportunities and further develop current ones.
Program Timeline
| | |
| --- | --- |
| Time | Activity |
| 1:00pm – 1:10pm | Opening ceremony and opening remarks |
| 1:10pm – 1:30pm | Keynote speech |
| 1:30pm – 2:30pm | Forum session: Expectations and changes in the current work environment |
| 2:30pm – 3:15pm | Career Pitch |
| 3:15pm – 3:45pm | Mini Career Workshop 1 |
| 3:45pm – 4:15pm | Mini Career Workshop 2 |
| 4:15pm – 4:45pm | Mini Career Workshop 3 |
| 4:45pm – 5:00pm | Closing remarks |
Keynote speaker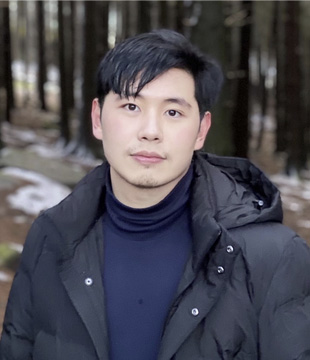 Kevin Anthony S. Sison, FRSA, MSc in Data Science
Kevin's 12-year teaching portfolio encompasses the University of the Philippines, St. Luke's College of Medicine, De La Salle University, and Notre Dame Senior High School. Kevin is the President and Chief Executive Officer of SCTST Review Corporation, a leading review services provider for the Chemists and Chemical Technicians National Licensure Exams in the Philippines. He earned his BS Biochemistry degree (magna cum laude) from the University of the Philippines. He then studied Molecular Biology and Biotechnology in UP and pursued an MS in Chemistry. Following his passion to integrate the scientific discipline with breakthroughs in data science, he thereupon earned his MS in Data Science from the Asian Institute of Management. In July 2020, Kevin was elected as a fellow to the Royal Society of Arts.
Forum session
The forum session is a platform where speakers from the academia, the government, the industry, and the startup sector discuss a common issue revolving around the theme of the event. The theme for this year's CDF PH 2022 is "Expectations and Changes in the Current Work Environment" which would revolve around the changes that occurred in different sectors of society in the point of view of their respective representatives. Information about the speakers will be given here on the website so stay tuned for future updates.
Career Pitch
A live presentation of representatives from various companies, industries, startups, and the public sector advertising about their services, their working environment, and the goals they are striving to achieve in hopes of acquiring potential members or collaborators from the audience. Presentations are strictly limited to 90 seconds with no question & answer portion as the format would be a fast-paced pitch presentation going from one presenter to the next, creating a heated atmosphere between the presenters and the audience and thereby raising their interests more. Slots are limited to 15 only. Information about the participating companies will be given here on the website so stay tuned for future updates.
Mini career workshop
A platform given to the participants of the Career Pitch in order for them to directly interact with the audience allowing connections to form on a deeper level in hopes of discussing future career possibilities. Each workshop session will be composed of 5 companies and each company will be given a breakout room where they can interact with interested participants for 30 minutes.
Registration
CDF is mainly constructed in the best interests of those graduating from universities looking for potential careers, as well as companies looking for potential members for their continued innovation and development. If interested, simply click the link below or scan the QR code to register for the event.