Career Discovery Forum in Malaysia 2021
Background
Career Discovery Forum (CDF) is a unique event that started in Tokyo, Japan in 2016. It was introduced by Leave a Nest Group and started as a seminar where university students, researchers, and companies exchanged thoughts and visions with the aim to create new science research topics and design future careers together. Unlike other career fairs, CDF gave the opportunity for employers to identify potential talents outside normal recruitment channels.
About CDF Malaysia
Leave a Nest Malaysia Sdn. Bhd. will be organizing CDF MY 2021 on 27th March 2021 with the mission of providing a unique platform for Technology Enthusiasts to discover a career path with the following objectives:
1) To provide a unique direct engagement platform for technology enthusiasts to explore their career paths.
2) To allow the exchange of ideas that can contribute to new solutions for the industry.
3) To provide the opportunity for employers to identify potential talents within Southeast Asia especially Malaysia.
4) To provide visibility of corporate branding in the Southeast Asian region.
Following the original concept of CDF Japan, this event will have several key activities which include guided discussions to encourage direct engagement between corporations and university graduates. These activities will be facilitated by Science Bridge Communicators of Leave a Nest and is meant to understand graduates' career aspiration and value their fresh new perspectives in approaching issues within the industry.
Theme: Future-Proofing Career In The Fast-Changing World
Date: 27th March 2021
Time: 9:30 am – 2:00 pm (MYT), 10:30 -15:00 (JST)
Venue: Online via ZOOM
Target Participants: Undergraduates, Postgraduates, Graduates, Researchers, Job Seekers, and Corporations.
**Participants pre-registration dateline: 25th March 2021 (Thursday)*
**Based on a first-come, first-served & limited to 250 participants only*
**Subject to change*
Keynote Speech
Sharing by distinguish speaker about Nurturing Innovators and Creative Thinkers Through Innovative Work Behaviours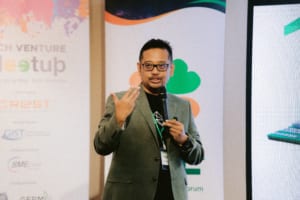 Forum Session
Share insights, passion and challenges from industry player, researcher and entrepreneur in the topic of "Future-Proofing Career In The Fast-Changing World"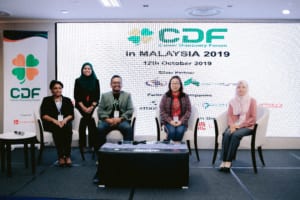 Company Pitching
Company introduction and  share discussion topic for Mini Career Workshop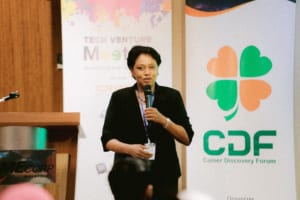 Mini Career Workshop
Platform to allow exchange of new ideas and solutions based on discussion between industry and participants from different background. This initiative can create a new project and discover future career.
TIME

(MYT)

ACTIVITIES

09:30 – 10.00
Opening Online Room for Participants
10:00 – 10.10
Welcoming & Opening Remarks
10:10 – 10.30
Keynote Speech
"Nurturing Innovators and Creative Thinkers Through Innovative Work Behaviours"
10:30 – 11.30
Forum Session
"Future-Proofing Career In The Fast-Changing World"
11:30 – 12.00
Company Pitching
12:00 – 12.30
Mini Career Workshop 1
12:30 – 13.00

Mini Career Workshop 2

13:00 – 13.30

Mini Career Workshop 3

13:30 – 14.00

Closing Ceremony
** Subject To Change