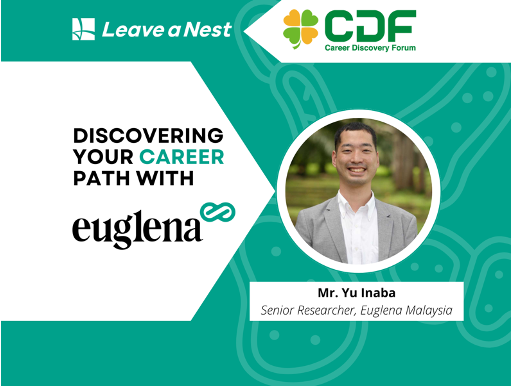 Leave a Nest Malaysia (LVNS MY) would like to invite you to participate in the Career Discovery Forum (CDF) 2023 Info Session on the 22nd December 2023. The session will feature Mr. Yu Inaba, Euglena Malaysia Representative to deliver a career talk.
In this info session, Mr. Yu Inaba, from Euglena Malaysia, will be invited to share on the topic entitled "Discovering Your Career Path with Euglena". He will share about Euglena Co., Ltd., a listed company on the Tokyo Stock Exchange market with business domains; (1) Research and development and production of microalgae such as Euglena, (2) Manufacture and sale of foods and cosmetics such as microalgae such as Euglena, (3) Development of biofuel technology for microalgae such as Euglena, development of environment-related technology and (4) Business development, investment, etc. of biotechnology-related business. The talk will cover his career journey with Euglena upon completing post-graduate study and the opportunity to explore a career path with a global corporation or to pursue postgraduate study funded by industry.
Details of CDF MY 2023 Info Session with Euglena
Date : Thursday, 22nd December
Time : 10:00 – 11:30 pm (MYT)
Venue : Online
Registration link : https://cdforum.lne.st/InfoSessionEuglenaReg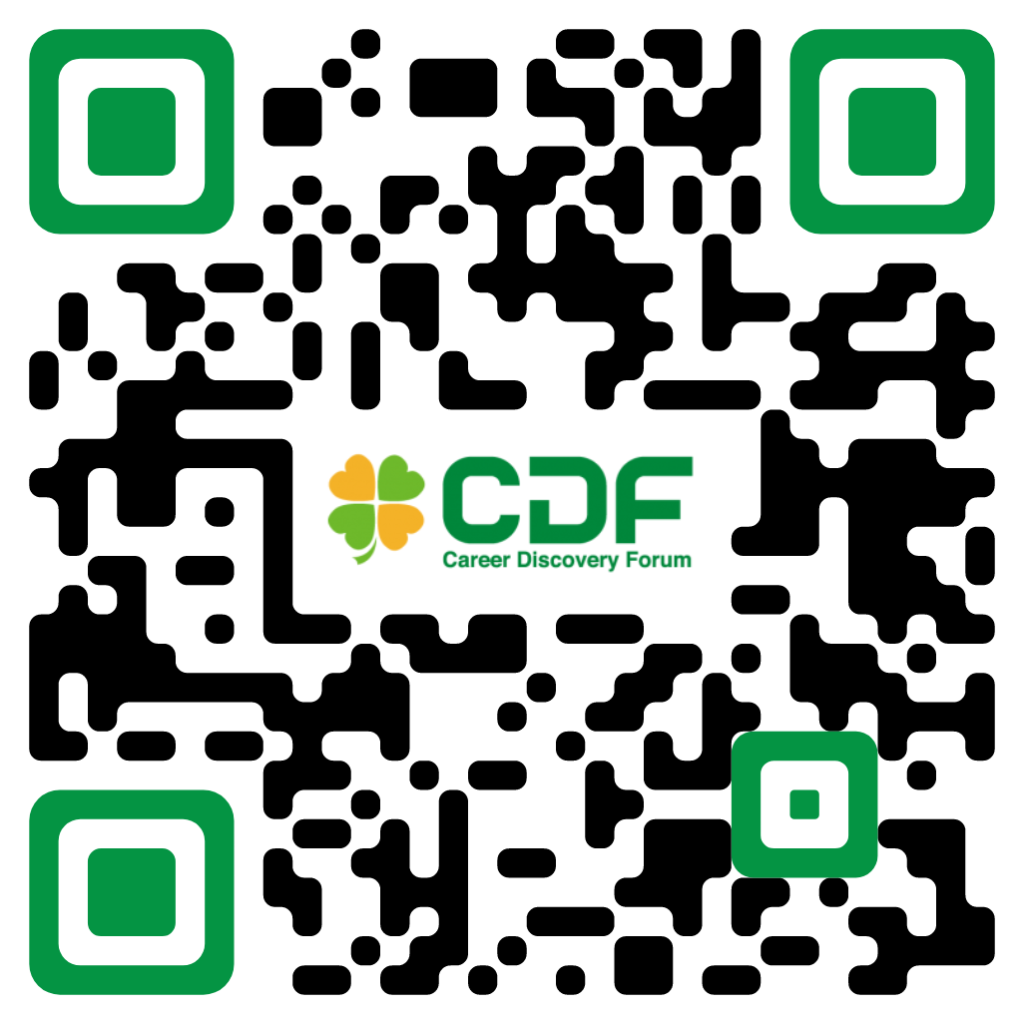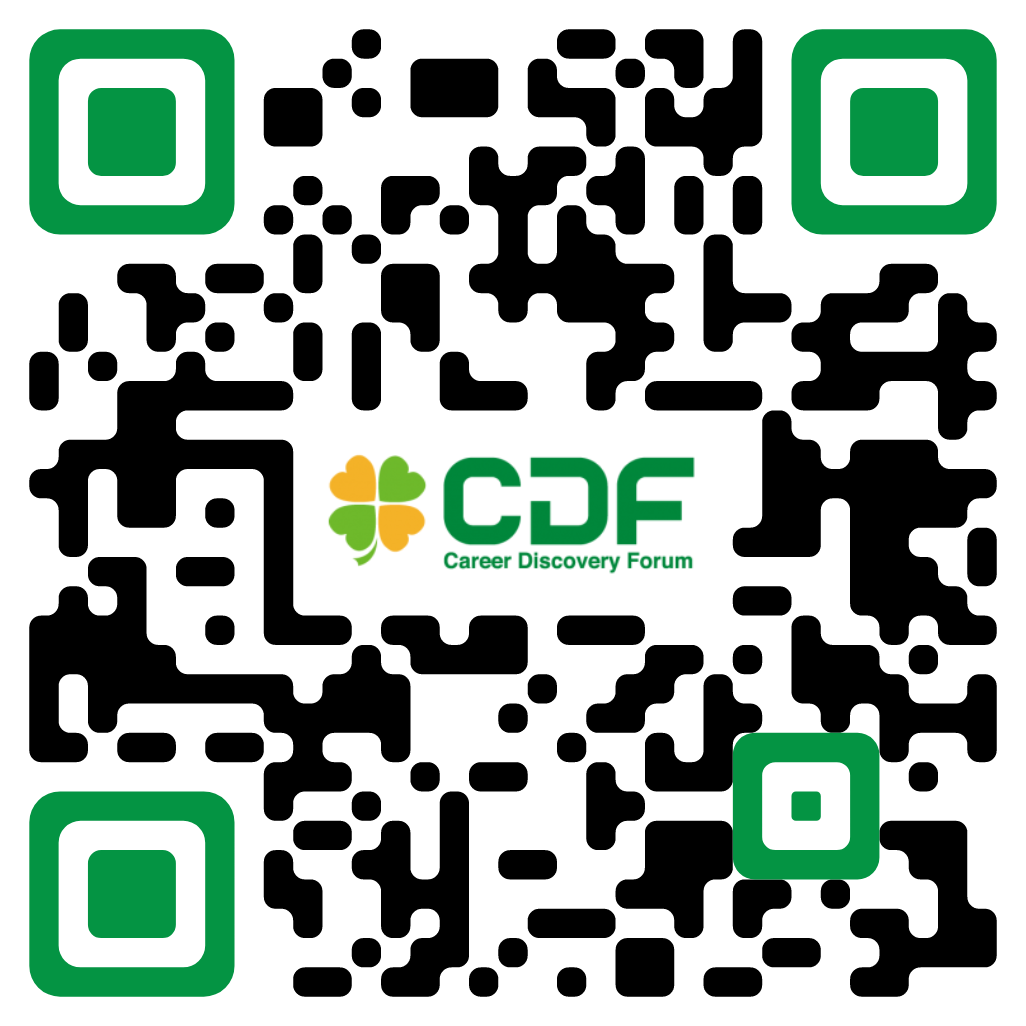 Looking forward to having you at the info session. Do not miss this opportunity to discover your future career.
For more information or inquiries, do not hesitate to contact us through E-Mail to [email protected] and [email protected] or call +603-8320 5286
Thank you very much!