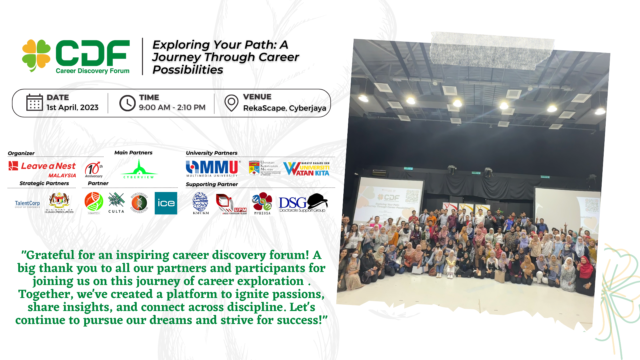 Leave a Nest Malaysia successfully hosted the Career Discovery Forum Malaysia 2023 (CDF MY 2023) on 1st April 2023 at RekaScape, Cyberjaya. The theme for this year's event was "Exploring Your Path: A Journey Through Career Possibilities." The event attracted 101 participants, including students from various public and private universities and graduates even from Japan universities. Eight companies participated in the event, and it was the first time the event was held physically since the pandemic started.
The event was supported by Cyberview and TalentCorp as Main and Strategic Partners, respectively. Cyberview provided support by participating in the event with four startups from Cyberjaya and providing the venue, RekaScape, which was anchored by the RekaScape team. TalentCorp representatives also supported the event by becoming panellists and providing a mini career workshop. Universiti Kebangsaan Malaysia and Multimedia University also joined as University Partners, providing a considerable number of participants.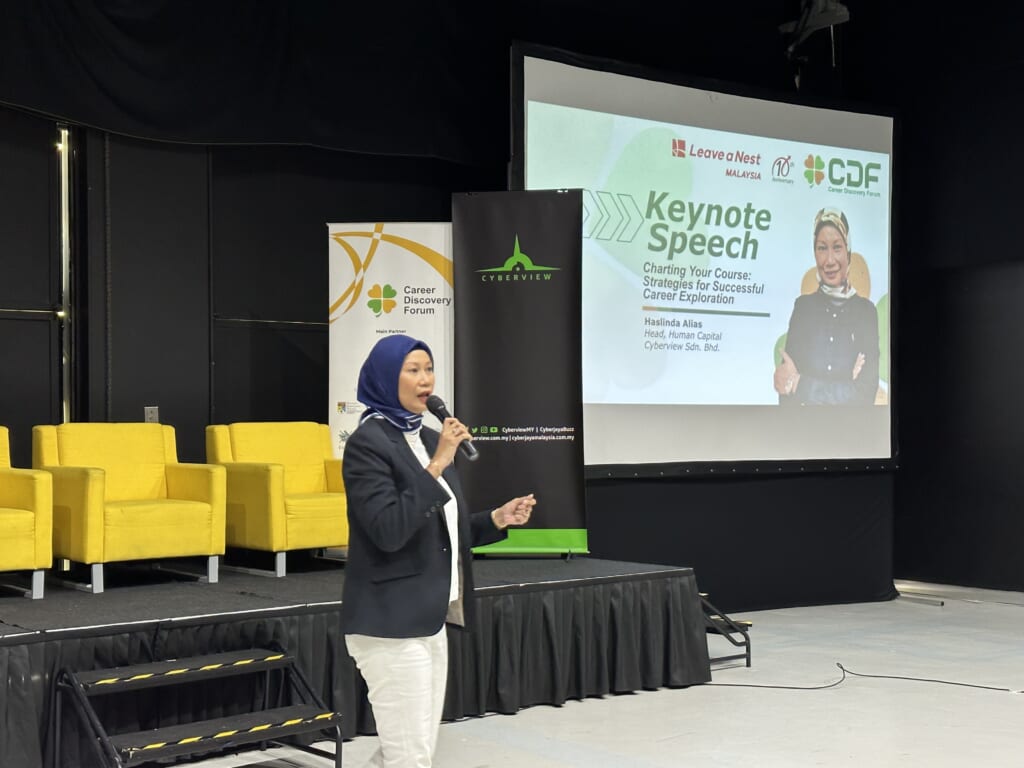 The event commenced with an opening remark by the CDF MY 2023 Project Leader, Dr. Arief I. Zamani, from the Human Development Division of Leave a Nest Malaysia. Ms. Haslinda Alias, Head of Human Capital at Cyberview, joined as the Keynote Speaker and shared valuable insights and information in her speech entitled "Charting Your Course: Strategies for Successful Career Exploration."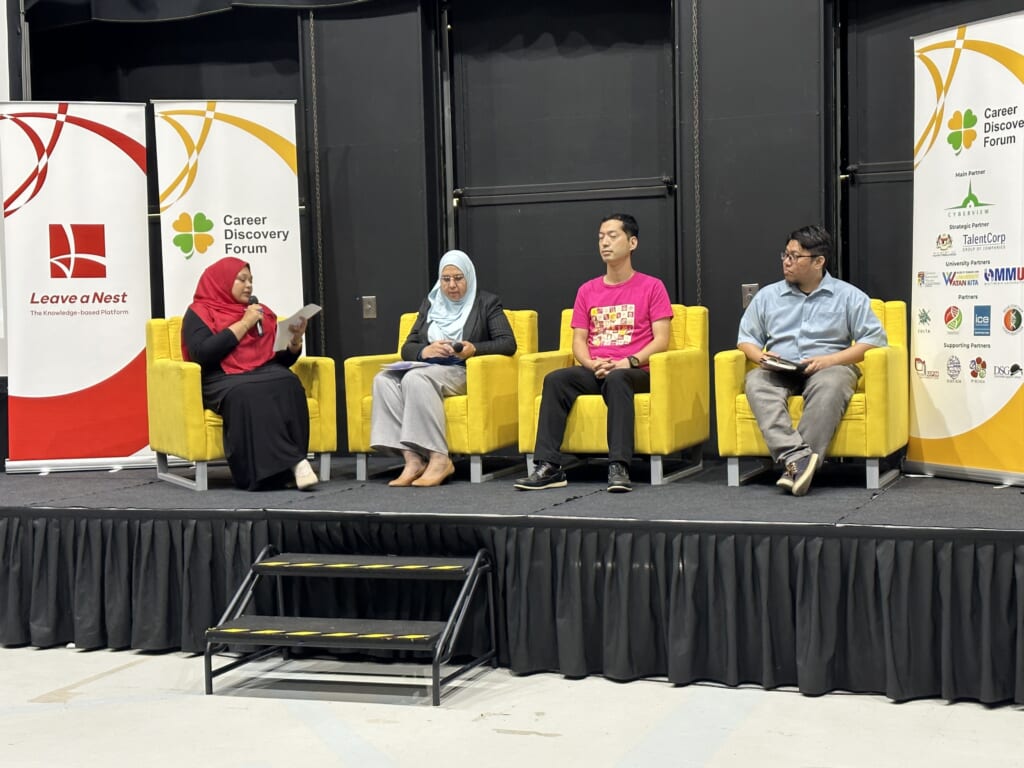 The event continued with a forum session featuring panellists Ms. Sarah Waheeda Muhammad Hafidz (Sector Head, TalentCorp), Mr. Yu Inaba (General Manager, Euglena Malaysia), and Dr. Abdillah Sani Mohd Najib (Graduate Employability Coordinator, Universiti Teknologi Malaysia). The panellists discussed and shared their experiences under the topic of "Navigating the Future of Work: Identifying and Capitalising on Emerging Career Opportunities."
The Career Pitch session followed, where each participating company briefly introduced their company and the discussion theme for "Validate Your Crazy Idea." Eight companies gave company introductions, including Nomatech, CULTA, Aem Tech Diversified, Malaysian Bioeconomy Development Corporation, ERTH, Innowave LLC, Ultrack Technology, and Euglena Malaysia. These companies later participated in the "Validate Your Crazy Idea" session, which was facilitated by Leave a Nest Malaysia members.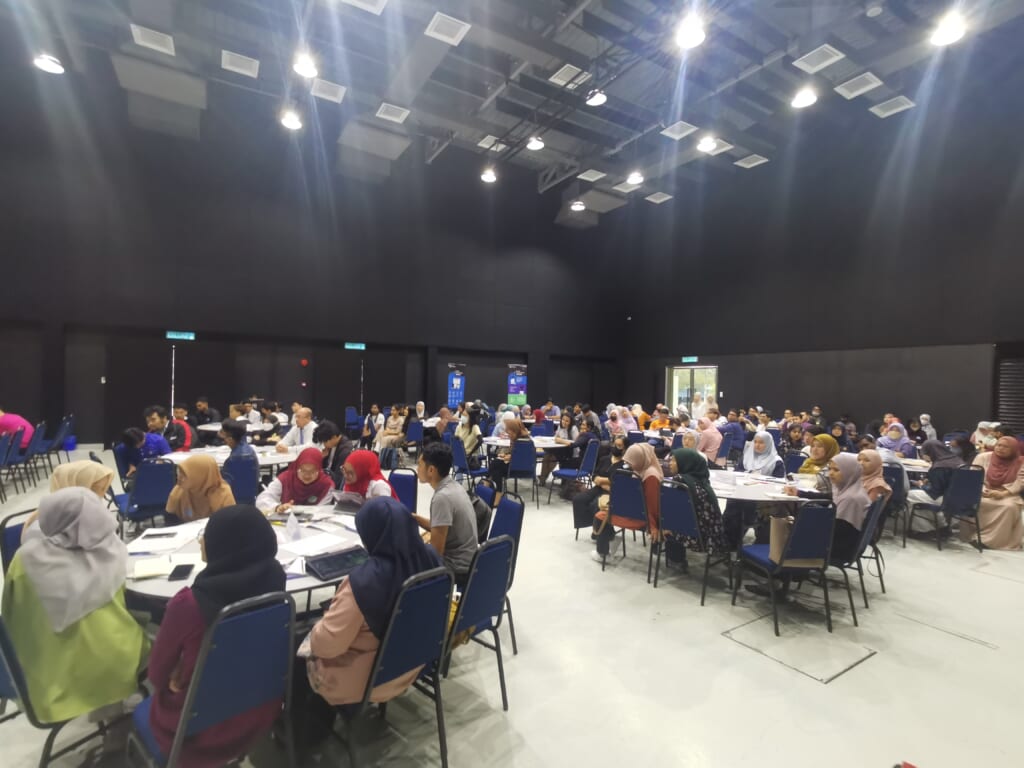 The "Validate Your Crazy Idea" session provided participants with the opportunity to pitch their ideas and receive feedback from the participating companies. This was a great opportunity for them to explore potential career paths and gain experience in communicating with industry experts. The participating companies had the opportunity to see and learn about the ideas from students of different backgrounds and communicate with the students by providing feedback.
Overall, the Career Discovery Forum Malaysia 2023 received positive feedback from companies and participants, despite the low number of student attendees. The event successfully provided a platform for students to explore career possibilities and gain valuable insights from industry experts.